Designated Pilot Examiner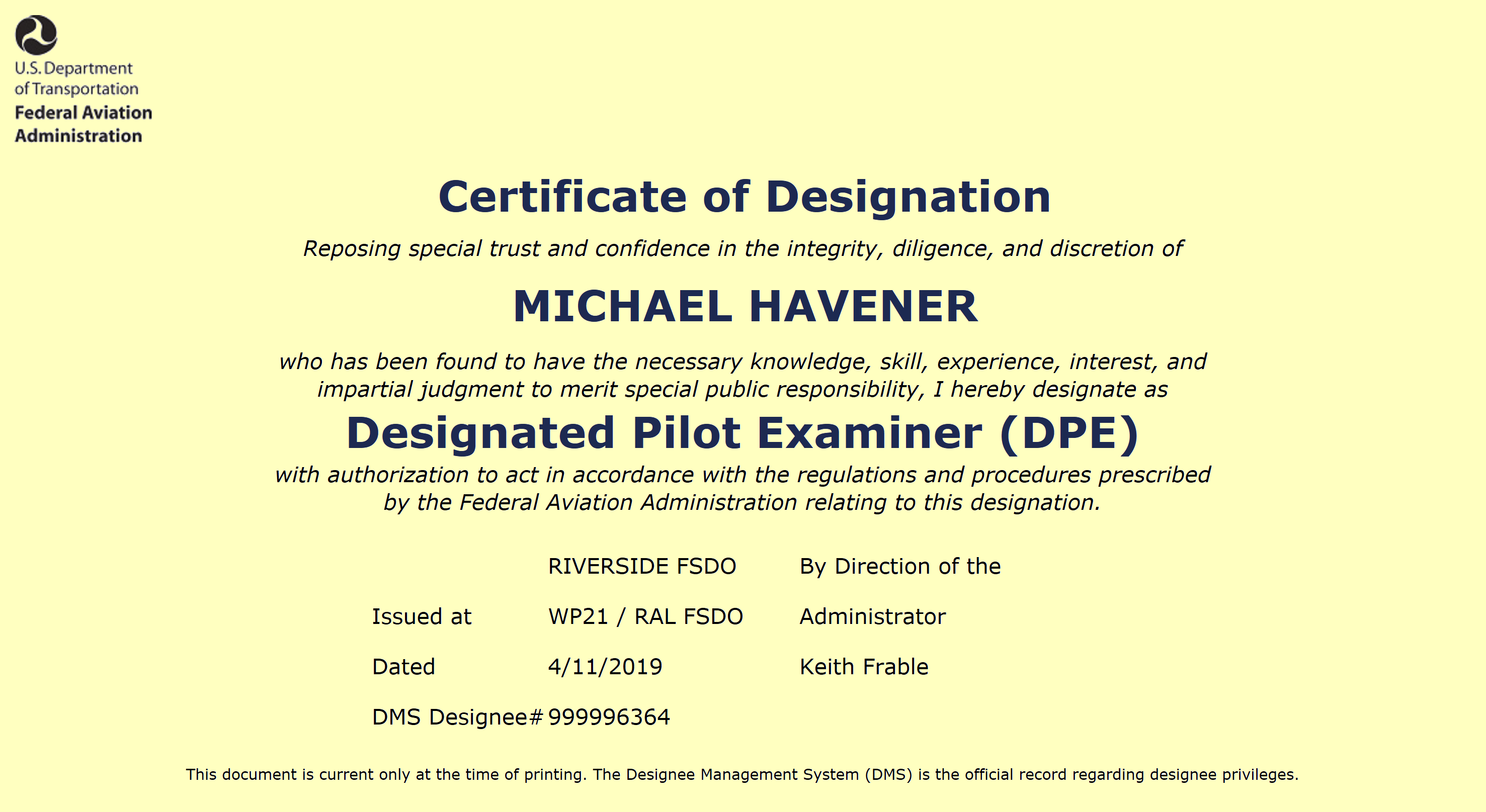 | Service | Fee |
| --- | --- |
| Student Pilot Certificate | $40.00 |
| Remote Pilot Certificate | $40.00 |
| (1) Private Pilot, Glider - Initial, Practical Test | $300.00 |
| (1) Private Pilot, Glider - Add On, Practical Test | $275.00 |
| (1) Commercial Pilot, Glider - Initial, Practical Test | $400.00 |
| (1) Commercial Pilot, Glider - Add On, Practical Test | $375.00 |
| Military Competency Verification | $0.00 |
| Foreign Pilot Verification | $200.00 |
(1) There will be no charge for a retest if taken within 30 days of the first disapproval.
Additional fees:
Processing of Paper Applications: $100.00.
Travel expenses will be agreed upon prior to scheduling the requested service.
All fees are non-refundable and will be collected prior to services being rendered. Payment may be made by cash, check as well as online.
In accordance with FAA directives, all applications will be submitted via IACRA unless it isn't accessible for some reason , in which case a hard copy (paper) application can be used. The processing of hard copy (paper) applications require considerably more time and effort as well as postage and/or mileage so an additional fee will be applied as described above.
Practical Tests will be scenario based. The base scenario will be given prior to your Practical Test, allowing you time to do your flight planning and bring that information with you the day of the Practical Test.
If you're unable to make the scheduled time, you must cancel your reservation at least 24 hours prior in order to avoid any charges. Circumstances may be different and situations may change, but I will do my best to be fair. There will be no charge for cancellations due to weather.